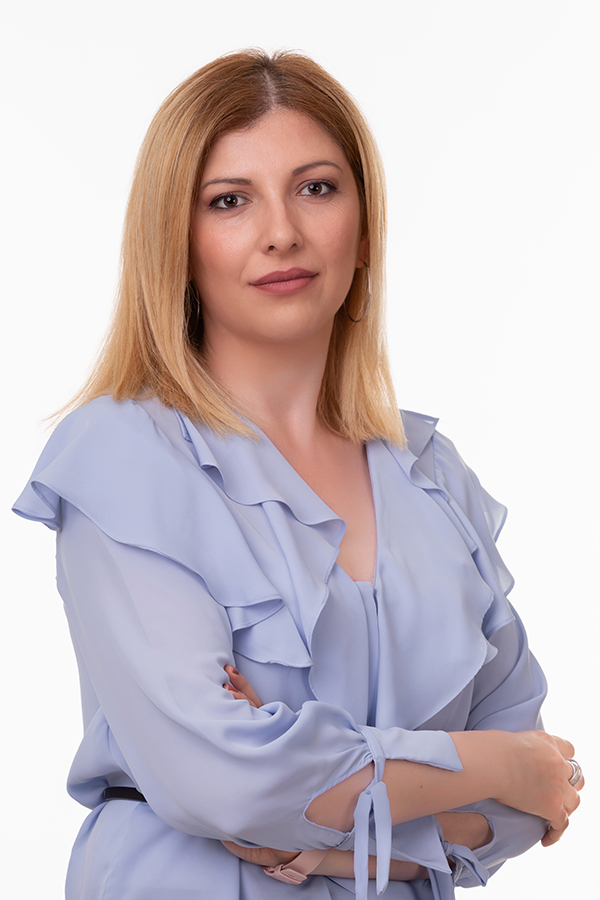 Milena Kajganic, Head of Sector for Trading, Stock Broker and Accountant
Phone: +387 51 230 822
E-mail:
milena.kajganic[a]eurobroker.ba
Responsible for carrying out more complex tasks and using financial, material and human resources allocated to the sector; receiving, controlling and executing orders pursuant to the rules of stock exchange brokers, processing orders, monitoring and analyzing issuers of and trading with securities, communicating with the clients and performing other tasks as asked by the CEO. As an accountant, responsible for keeping records on the accounts, preparing and executing payment orders, keeping and controlling records on the balance and changes in the clients' cash accounts, and carrying out other tasks falling within the common scope of accountants.
Milena Kajganić graduated from the Faculty of Business Studies in Belgrade in 2007 and worked in the sector of loans for legal persons of the Raiffeisen BANK d.d. Banja Luka after being awarded the title of Bachelor of Economics.
She worked in the company "Una" IGP a.d. in Kozarska Dubica, in the sector of accounting and finance, as well as in the company "Unaplod" a.d. Kozarska Dubica at the position of chief financial accountant.
She has got a broker license issued by the Commission for Securities of the Republic of Srpska No. 05-03-145/14 of 4th April 2022, which expires on 4th April 2024.
Also, she is a certified accountant and a member of the Union of Accountants and Auditors of the Republic of Srpska.
She worked at the position of a broker in Eurobroker from 2nd May 2011 to 14th June 2012, and has renewed the mandate since 1st March 2014.